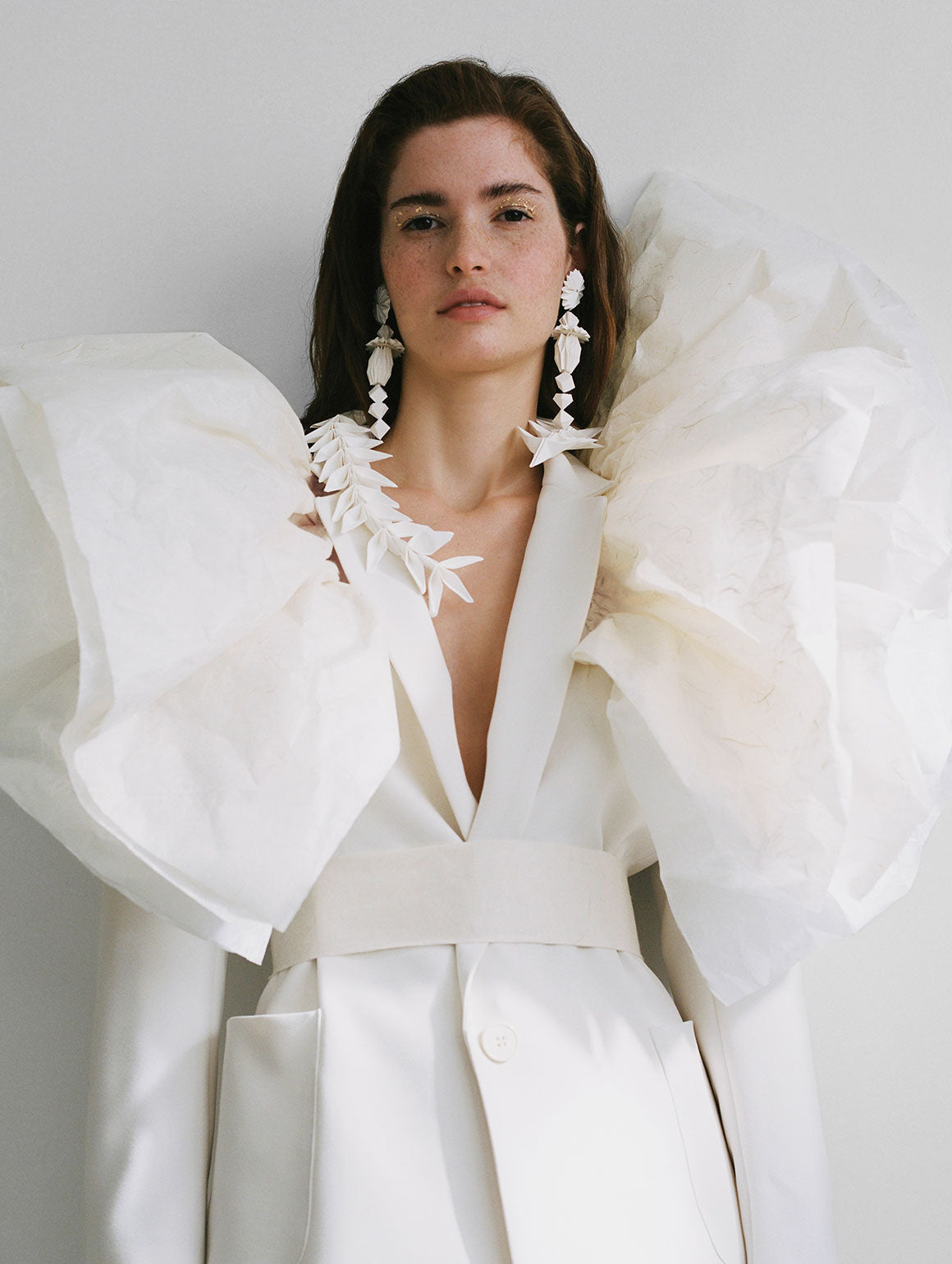 The Material
We start from the material as a source of our inspiration. It is the starting point of our garments and the canvas on which we create our designs.


We are inspired by its purity and its symbolic value to share narratives capable of connecting with all generations, because they unite us in the simplest way.


ABOUT SIMORRA
SIMORRA was born in 1978 by Javier Simorra, who learned the trade directly from his father, a Barcelona couturier with a traditional trade and a passion for Opera. With the desire in mind to tell the world a new way of doing fashion that preserves the elegant gestures and the level of detail of the sewing that she learned at home, but in a productive format closer to the pret-a-porter of the moment.
Our proposition value
Currently, SIMORRA is committed to a value proposition that is born from the very conceptualization of the fabric, which is specially and personally developed for each collection. For SIMORRA, the material becomes the most relevant element in 21st century fashion due to its potential as a medium for communicating messages and emotions, a vehicle for sustainability and a platform for experimentation.
discover more
Exclusive access to our launches and promotions. Sign up and you'll be the first to know.
JOIN US
Sign up