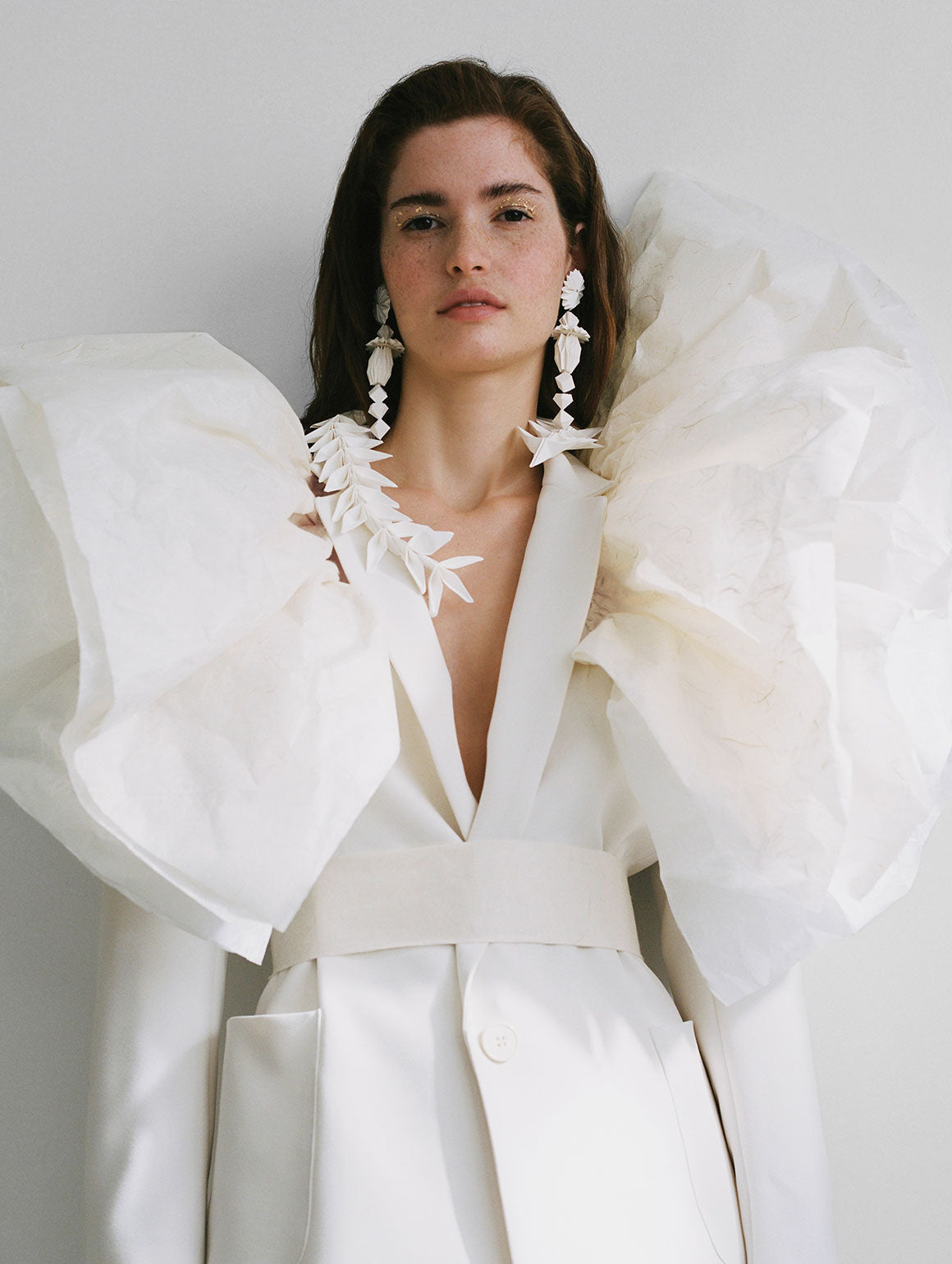 La Matiére
Nous partons de la matière comme source de notre inspiration, c'est le point de départ de nos vêtements et la toile sur laquelle nous créons nos créations.

Nous nous inspirons de sa pureté et de sa valeur symbolique pour partager des récits ables de connecter toutes les générations, car ils nous unissent de la manière la plus simple.


FOR THE PROPOSES OF SIMORRA
SIMORRA is born in 1978 by Javier Simorra, who appris le métier directly de son père, a Barcelona couturier with métier traditionnel et passionné d'opéra. Avec le désir en tête de raconter au monde une nouvelle façon de faire de la mode that preserves the elegant gestures and the level of detail of the couture qu'elle a appris à la maison, mais dans un format productif plus proche du prêt-à -porter du moment.
Notre proposition de valeur
Currently, SIMORRA s'engage sur une proposition de valeur née de la conceptualisation même du tissue, qui est espécialement et personnellement développé pour chaque collection. For SIMORRA, la matière devient l'élément le most pertinent de la mode du XXIe siècle en raison de son potentiel en tant que moyen de communication de messages et d'émotions, vector de durabilité et plate-forme d'expérimentation.
discover
Exclusive access to our launches and promotions. Inscrivez-vous et vous serez le premier informé.
REJOIGNEZ-NOUS
SIGN UP