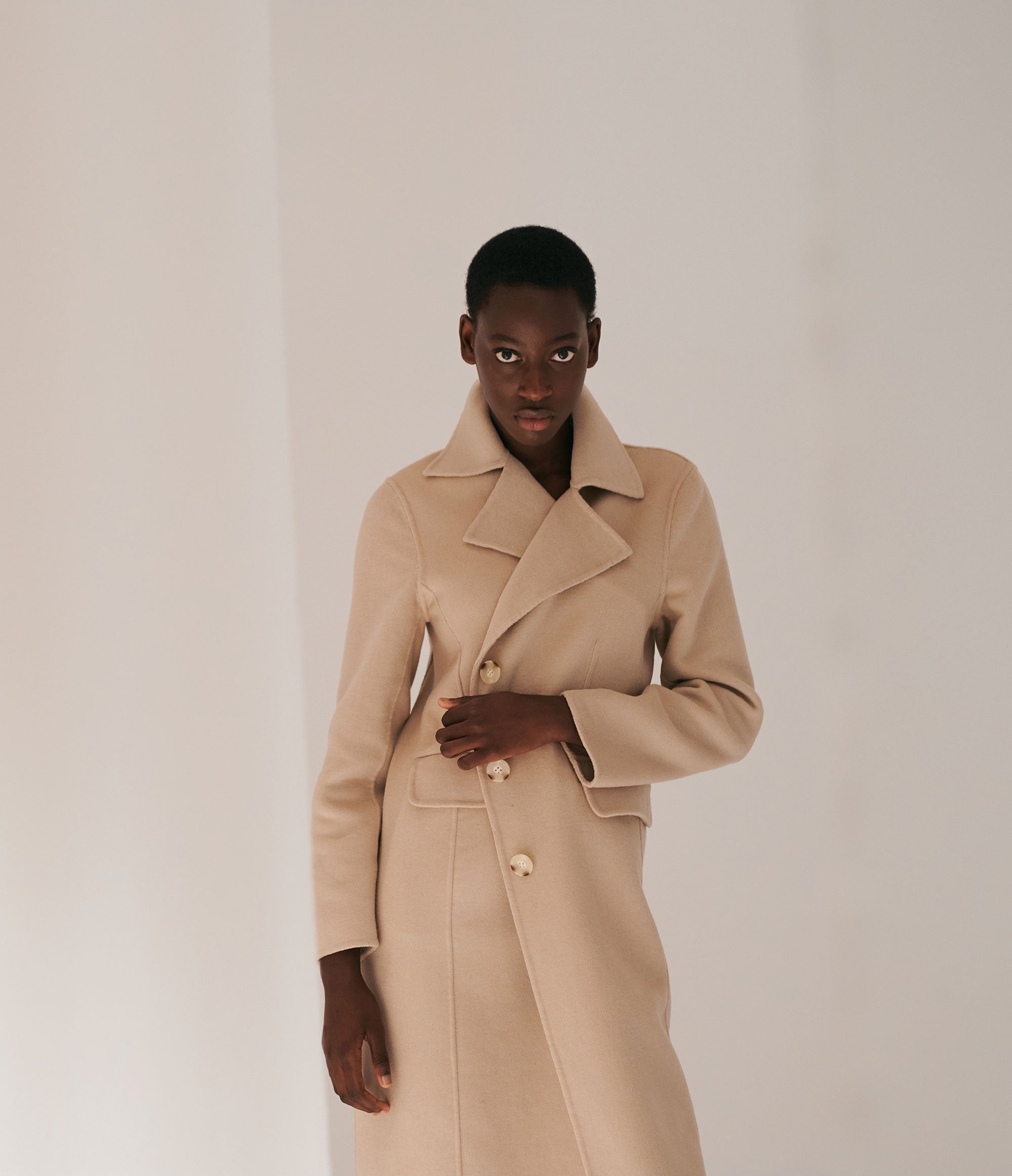 Soul, matter and design
ABOUT SIMORRA
SIMORRA was born in 1978 by Javier Simorra, who learned the trade directly from his father, a Barcelona couturier with a traditional trade and a passion for Opera. With a perfectionist hand, a firm line and a restless look, Javier Simorra decided to create at the end of the 70s a fashion proposal that united the elegant gesture and level of detail of the sewing that he learned at home, with a more modern and approachable way of making. to the ready-to-wear of the moment.
In 2016, the brand enters a new stage of modernization with the incorporation of the Dimas family. With extensive textile experience, the family group begins an updating process that, as Javier Simorra did at the time, focuses mainly on innovating from the creation process, thus giving the main role to materials. The new SIMORRA puts fabric at the center of the design and understands the material as a vehicle of creative expression to communicate messages and emotions.
It is the material and its potential to transmit emotions, which gives shape and gives depth to a contemporary and transgenerational design that knows how to fuse traditional with new trends to add strength.
We start from the material as a source of inspiration. It is the beginning of our garments and the canvas on which we create our designs. We understand fabric as an element capable of transmitting emotions and telling stories of value, thus forming part of our creative process and field of exploration.
We conceive design as a vehicle for expression and creative freedom through play with materials. We are moved by the desire to create functional garments of great beauty due to the simplicity and elegance of their shapes and the elaborate work of their fabrics and details.
We create our collections inspired by the origin of life and drink directly from the source to tell universal stories that connect us transgenerationally. We believe in a society united under the same purpose regardless of age and we are committed to balance and collaboration between generations as the key to the future for a much more knowledgeable, inclusive and advanced society.