La collection de maillots de bain de Simorra
SS23 COLLECTION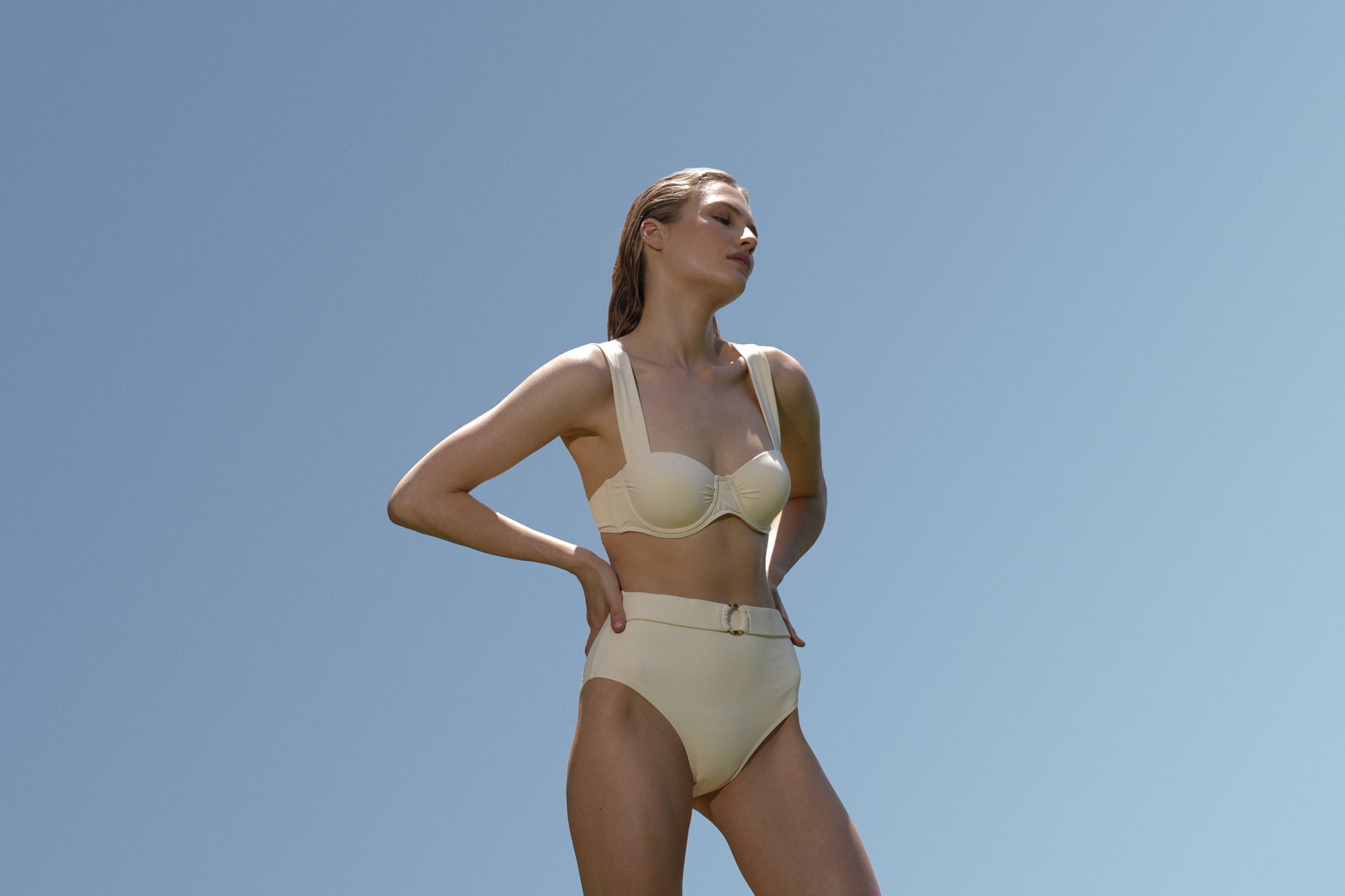 La collection de maillots de bain
Elegant, sophisticated and flattering on all bodies, this is SIMORRA Swimwear Collection, the first line of swimsuits that SIMORRA presents this season 100% Made in Barcelona.
An exploration of modern femininity in which, through paper, concepts such as timelessness and tradition are transformed with a modern and current spirit and atmosphere.
A tribute to culture, art and the Mediterranean that we see reflected in this bathroom line distinguished by the purity of its materials, the avant-garde of its designs and the taste for carefully crafted details. One and two-piece swimsuits that promise to enhance women's natural beauty.
Collioure, a popular destination for artists and talented women who sought to express themselves through art, gives rise to this collection that aims to transfer elegance, sophistication and style to swimwear fashion. Swimwear Collection is aimed at those women who love authenticity, who appreciate design, attracted by quality, simplicity and daring, with a very personal style. A swim collection inspired by the confidence and beauty of each woman, featuring everything from the soft and resistant fabrics to the subtle decorative accents that make each garment a unique piece.
Corset swimsuits, triangular necklines, strategically designed draping, multi-position straps, trimming details, double fabric lining and endless details that make the collection a compliment to all bodies, tastes and styles. Each piece has been carefully designed and made to guarantee a perfect fit and incomparable comfort, it gently hugs the body, stylizing the silhouette of all women. In addition, the line includes a wide range of sizes, from size 36 to 44.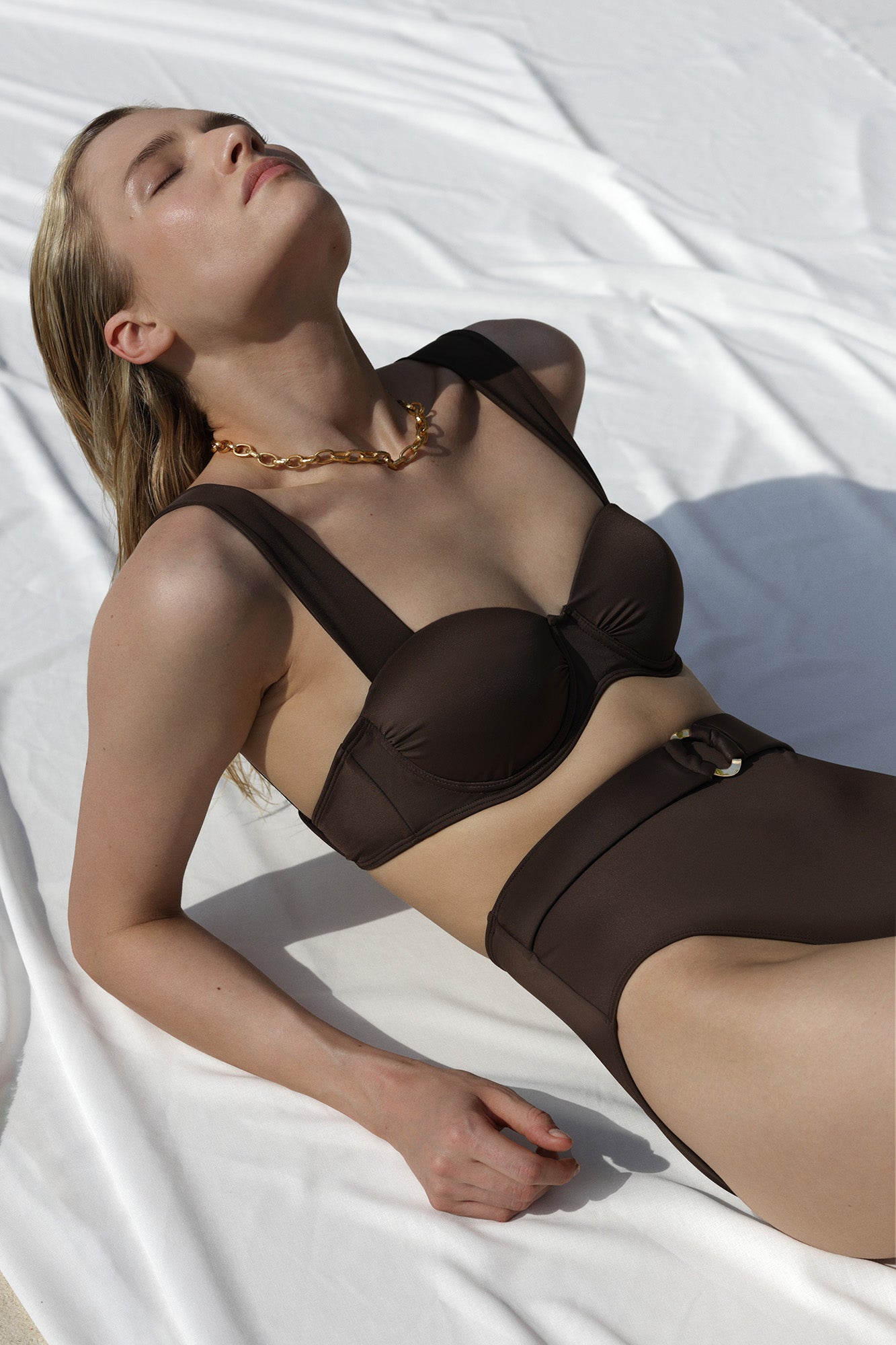 Collection Maillots de bain SS23