Pop-up d'été
SPRING SUMMER 2023 COLLECTION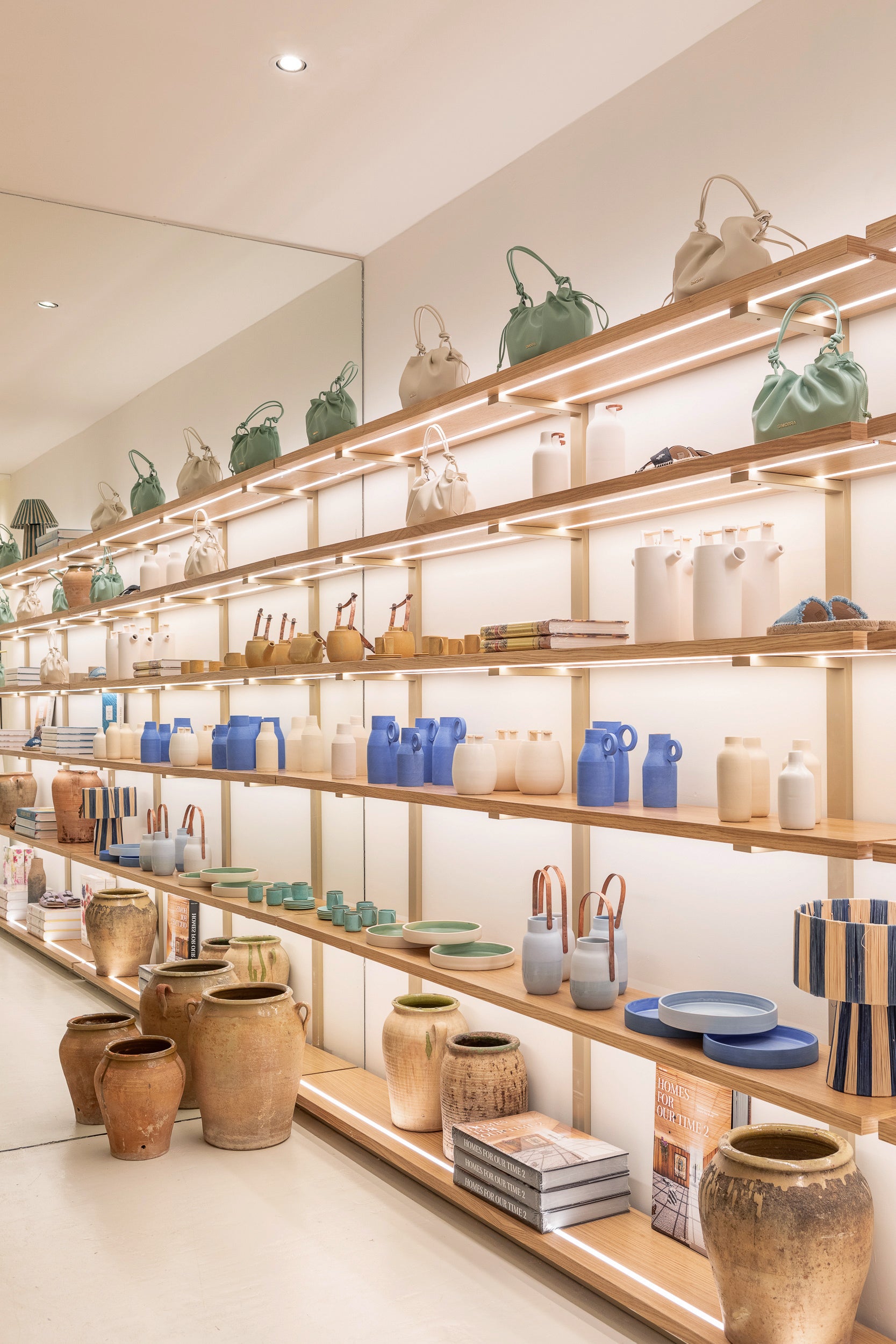 SIMORRA POP UP PLATJA D'ARO
A careful selection of premium, sustainable, limited-edition and exclusive pieces that will be available during the summer months at the new SIMORRA pop-up in Platja d'Aro.
SIMORRA ARTISAN & SUSTAINABLE SUMMER POP UP
It continues the firm's inclination for the avant-garde and the desire to lead from the materials that make up each of the products in the collection. A proposal that starts from the origin and conceptualization of each of the pieces to highlight the traditional artisan techniques that give rise to each creation, inspired by the summers in the Mediterranean.
SIMORRA collaborates with different Barcelona artisans and creatives in this pop-up to inspire, excite and fall in love through the careful selection of candles, ceramics, lamps, hats and many other unique pieces that are committed to sustainability, high creative value and purity and uniqueness of each material and creation.
JOSE MANUEL ORTIZ x SIMORRA
Ceramic pieces created by hand through the recovery of traditional artisanal techniques. A process that starts from the purity and naturalness of the material to create each piece: jugs, vases, cups, plates, teapots... A creative process that has as its protagonist the hands of Jose Manuel that caress and knead the clay. Dedication, love and time to obtain unique pieces with a high qualitative and creative value.
POLPETTA x SIMORRA
Lamps and lighting in which the purity of its unique and sustainable material stands out: natural raffia worked using manual and artisanal techniques. An exclusive x SIMORRA capsule distinguished by the rigorous selection of the color range: an elegant, sophisticated and lively palette in which neutral colors are combined with more vibrant ones.
JARS BY SIMORRA
A curated selection of authentic jars recovered by SIMORRA to fill the different spaces with history, sophistication and authenticity. Appreciation of form, structure, composition, appearance and resistance.
OUM SERIES x SIMORRA
Scented candles, premium, natural, handmade, made in Barcelona. A unique limited edition x SIMORRA selection, creative and full of personality, capable of creating and enlivening emotions and teleporting you to summers in the Mediterranean. Sustainable conscious luxury reflected in the purity of its materials: vegan soy wax candles, pure cotton wicks and recycled glass, thus guaranteeing the quality and durability of each candle.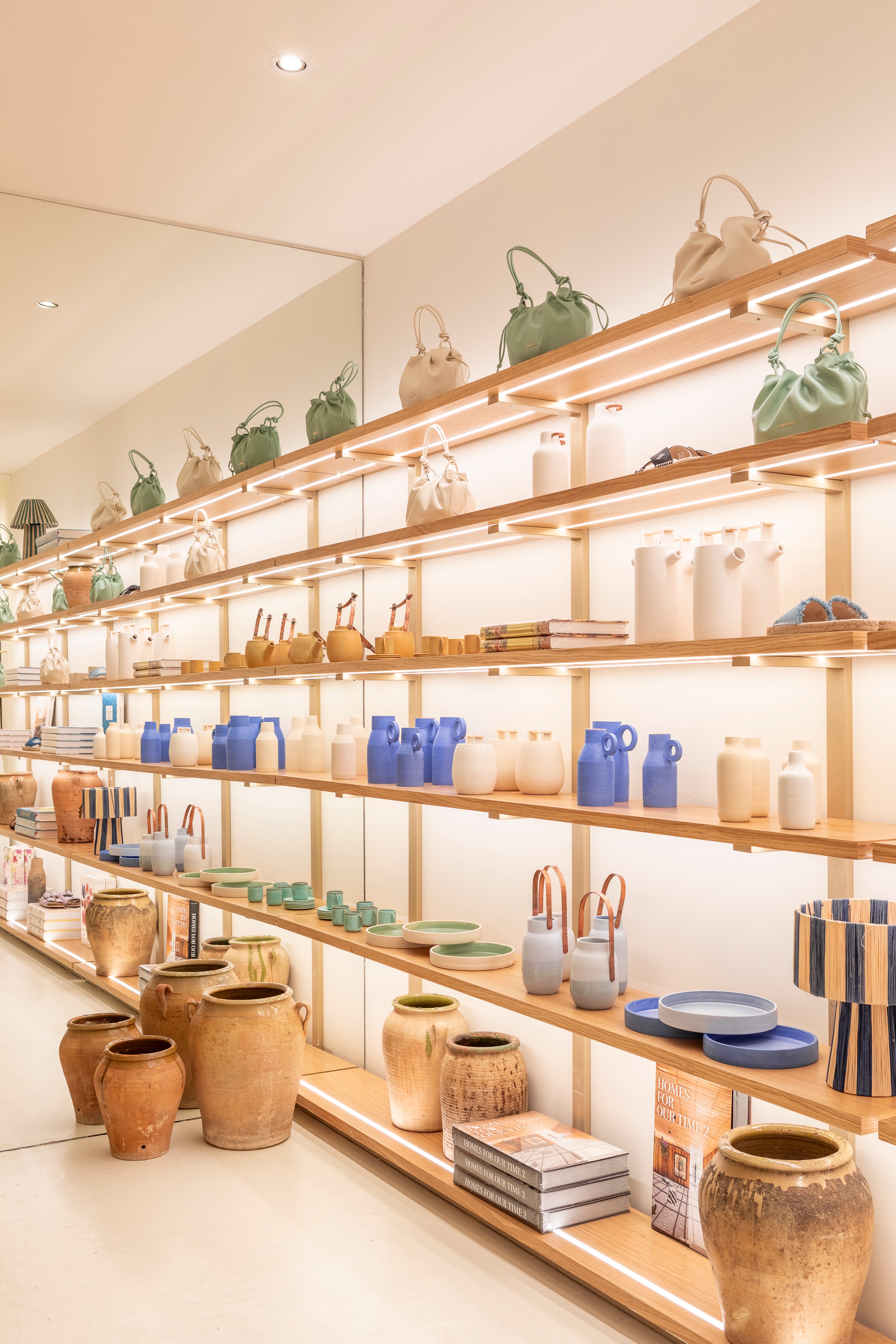 Summer pop up platja d'aro