Le sens du papier
SPRING SUMMER 2022 COLLECTION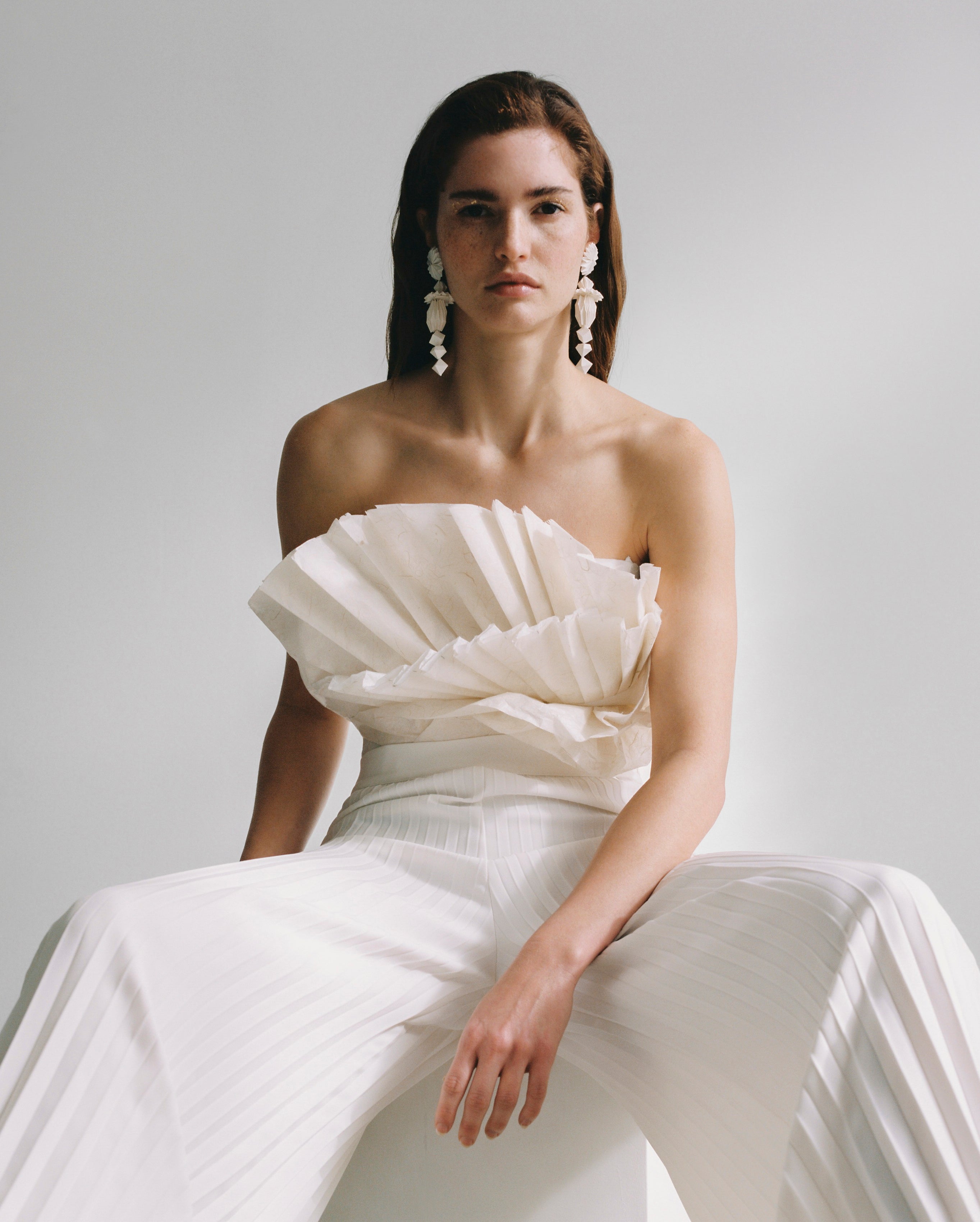 La signification du papier
The spontaneous, the tangible and the organic inspire the SPRING SUMMER 22 collection.
An exploration of modern femininity in which, through paper, concepts such as timelessness and tradition are transformed with a modern and current spirit and atmosphere.

Through an exploration of two different universes: that of the natural and that of the manufactured, that of the organic and the manipulated, the campaign transports us to a place where utility and fantasy come together. Through these opposing concepts, the collection is presented from different perspectives and is transformed according to the fabric, color and light.